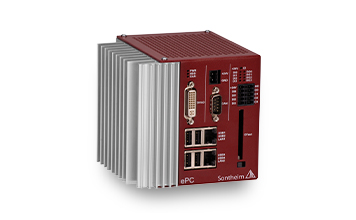 The ePC is ideally eq­uip­ped for all tasks re­la­ted to con­trol tech­nol­ogy. Ef­fic­ient, pas­sive­ly cool­ed and inte­grated IOs.
Link2Go: Extension modules can be attached without adapting the ePC
Numerous interfaces like CAN, Ethernet, IOs, CFast, DVI and USB
Full metal housing for optimum EMC protection (IP20)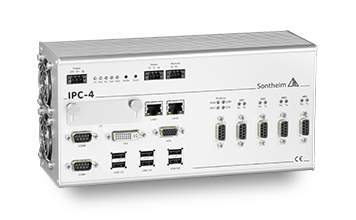 The IPC-4 is suitable for various tasks in auto­ma­tion tech­nol­ogy. More in­di­vi­du­ali­ty and more per­for­mance.
Computing power up to 2.16 GHz
Very good performance even in harsh environments
Suitable for industrial use due to integrated power supply and fan
All interfaces accessible from the front