Visualization and Monitoring
Visualization and monitoring
Visualization, monitoring and control – in the age of digitalization, ever higher and more specific demands are placed on these factors. With our future-oriented solutions in this area, there requirements can be met efficiently and reliably. By supporting standards, the systems can be designed openly and used flexibly.
With the help of our Modular Diagnostic Toolchain, test sequences can be defined, performed and monitored on the basis of diagnostic standards. We also have other software solutions, such as CANexplorer 4 for effective fieldbus monitoring. The modularity and intuitive handling allow flexible use and a wide range of actions.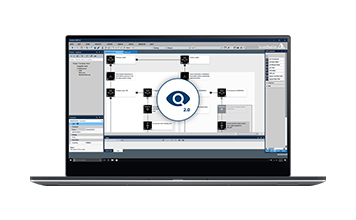 Next generation modular diagnostic tool for creating complex diagnostic applications. Based on ODX and OTX standard, and an MCD-3D server.
ODX 2.2.1 according to ISO 22901-1
OTX according to ISO 13209
Multi platform support (PC application, mobile application, embedded application)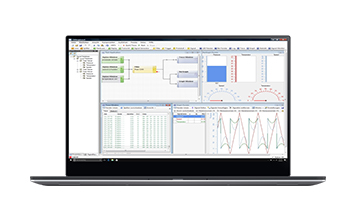 Don't lose any time during CAN bus diagnostics and benefit from the modular software for acquisition, processing, display and transmission of CAN data.
Fieldbus analysis tool
User-defined measurement setups
Receive, process, send and abstract
J1939 and CANopen protocol support