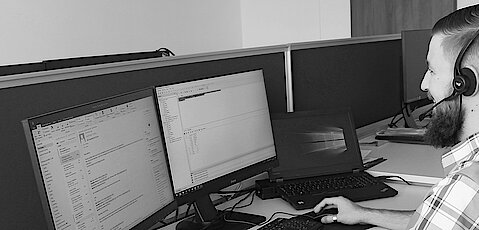 Welcome to the Sontheim Support Area
In our support area you will find all in­for­mation about our pro­ducts and so­lutions. With our core topics auto­mation, dia­gnos­tics and con­nec­tiv­ity we support you with years of ex­per­ience and in-depth know-how. Benefit from a large number of suc­cess­fully completed pro­jects in various markets.
Do you also have technical questions about our systems, or do you need pro­fes­sio­nal sup­port in im­ple­ment­ing your app­li­ca­tion? We will be happy to assist you with our experts. On this page you will find var­ious con­tact op­tions as well as further in­for­mation about our products.