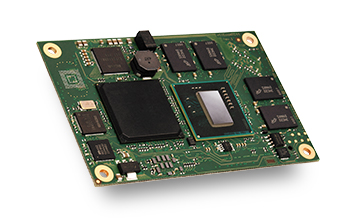 The extremely compact Computer-on-Module has an Intel Atom pro­ces­sor and various inter­faces. An extended tem­per­a­ture range all­ows the use in harsh environments.
6× USB 2.0
3× PCI Express
1× CAN interface acc. to ISO 11898
Onboard 10/100/1000 Mbit LAN
COM Express mini, Type 10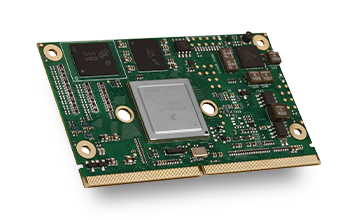 The ultra energy-saving Computer-on-Module of­fers an op­ti­mal price-performance ratio. Scal­able Buil­ding Blocks en­able cus­to­mized em­bed­ded solutions based on ARM tech­nol­ogy.
3× USB 2.0, 3× PCIe…
Freescale i.MX6 (Solo, dual, quad core)
Up to 4 GB DDR3 Memory
Onboard 10/100/1000 Mbit LAN