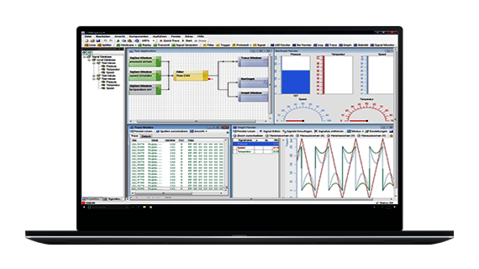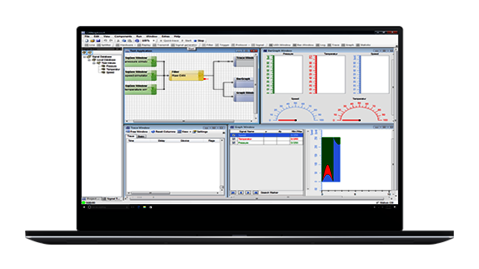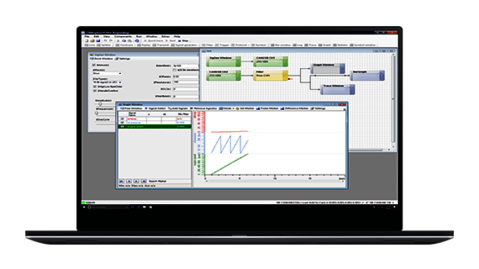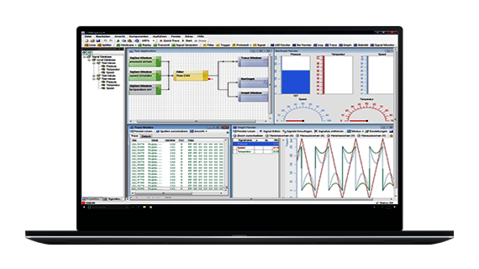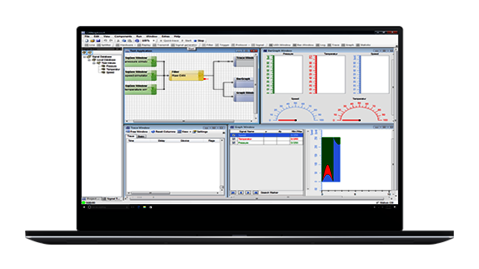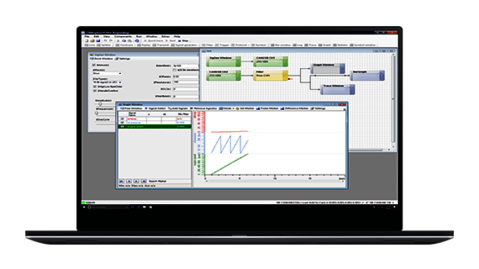 Don't lose any time during CAN bus diagnostics and benefit from the modular software for acquisition, processing, display and transmission of CAN data
User-defined measurement setups with graphic elements and drag and drop
Receiving, editing, sending and abstracting raw data
J1939 and CANopen protocol support
Modular design with extension options
Import and export of signal databases
CANexplorer 4 is a completely newly developed fieldbus analysis software with a significantly extended range of functions and considerably improved handling. The advanced modular concept opens up completely new possibilities for analysis and data recording of the entire CAN bus data transfer. During the development of the software, special emphasis was placed on intuitive handling, a large range of functions and flexible application capabilities. For this purpose a protocol processing is implemented, which allows an interpretation according to CANopen and J1939. Further protocols can be added easily via update.

Measurement setups are created quickly and clearly by drag and drop and are also displayed in a project tree. The new CANexplorer provides 4 different elements for processing CAN data, such as classic textbased traces, graphs, bar graphs, LEDs, filters and triggers. Of course, multithreaded support for parallel operation alongside other applications and visualization with different function modules is also implemented at the same time.
Data processing
CANexplorer 4 offers various functions to process CAN data. In addition to the classic text-based traces, messages can be defined as signals and displayed in bar graphs, tachometers, LEDs, graphs and text.
The creation of a measurement setup is done by an intuitive graphical connection via drag and drop of the individual function modules. Thus even complex processes can be displayed visually in a simple and comprehensible way.

Visualization
By using triggers and filters, the data visualization can be adapted to user-specific requirements. The new CANexplorer also enables interactive participation in bus traffic by generating and sending messages. Processing is either manual, fully automatic or initiated by a trigger.

Data abstraction
In addition, integrated protocol processing enables automatic interpretation according to CANopen and J1939. The CAN data is then directly available as pre-processed readable information. Further protocol stacks can be added with updates. For all proprietary protocols and raw CAN data the integrated manual symbol editor can be used to define symbols.

Parallel operation
With its multithread support, the CANexplorer 4 allows parallel operation alongside other applications on a PC and visualization with different function modules at the same time.
CPU
1.6 GHz Intel Pentium
RAM
512 MB
Transmission/receiving of CAN messages

Signal generator with different signals (sine, saw tooth, rectangle, counter);
Manual transmission of definable CAN messages;
Cyclic transmission of definable CAN messages;
Block transmission

Filter
CANexplorer 4 supports filtering by identifiers, data bytes, symbols and message types
Trigger
CANexplorer 4 uses both pre and post triggers
Signal database
Storage of messages in a database and visualization using text and graphic elements for easy handling;
Editor for generating and processing signals (message, multiplexer, key, groups and signal);
Various data types are supported for both data import and export
Visualization
Trace, graph, bar graph, tachometer, symbol monitor
Data processing
Write to log file, replay mode
Protocol support
RawCAN, CANopen, J1939, implementation of proprietary protocols on request
Bus statistics
Overview of transmitted and received messages, bus load, CAN level
Quick trace
Fast monitoring of the CAN channels without prior creation of a measurement setup
Operating system
Windows 2000 SP4, XP, Vista (32-bit), 7, 8, 10
Graphics card
1024×768, 16 million colors
Required hard disk space
min. 80 MB
Supported CAN hardware
COMfalcon®, CANUSB, CANfox®,
CANUSBlightPowerCAN-PCI V1 and V2, PowerCAN-PC104+, PowerCAN-PCI104 V2
Further CAN hardware support available on request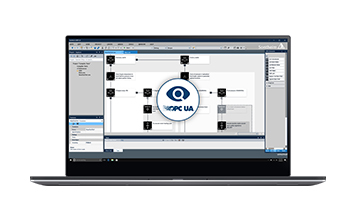 Next generation modular diagnostic tool for innovative machine park monitoring. Based on OPC UA, ODX and OTX standards.
OPC UA Server & Client
ODX 2.2.1 according to ISO 22901-1
OTX according to ISO 13209
Multi platform support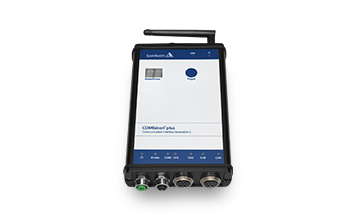 The CAN inter­faces are all com­pact in de­sign and offer USB, LAN and WLAN inter­faces for con­nec­tion to a ser­vice PC, laptop or tablet.
Up to 6× CAN interface
WLAN, LAN, Bluetooth, USB, ...
LIN, RS232, RS485, ...
With logging function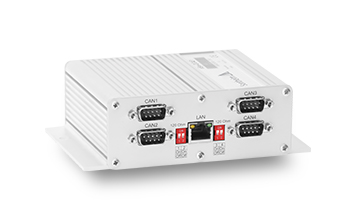 Gateways for com­mu­ni­ca­tion, con­fi­gur­a­tion and con­trol tasks of in­dus­trial app­li­cations.
CAN-to-Ethernet gateway
Integrated diagnostic functions
Active resistance measure­ment
Robust aluminium housing