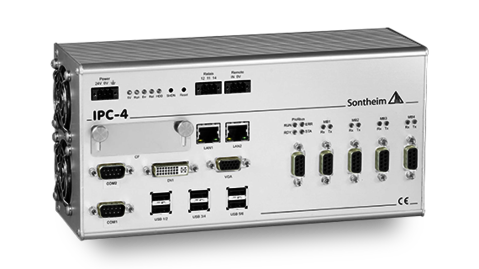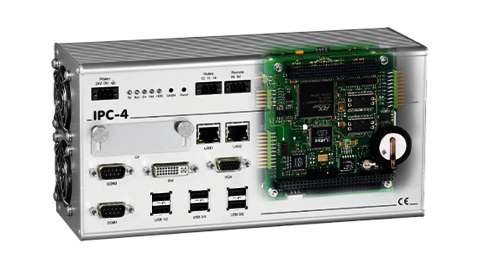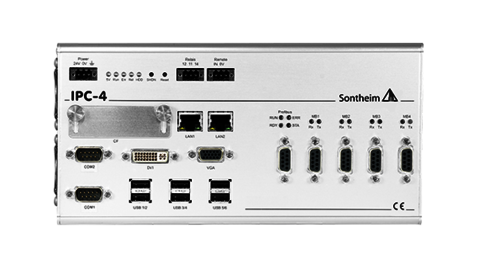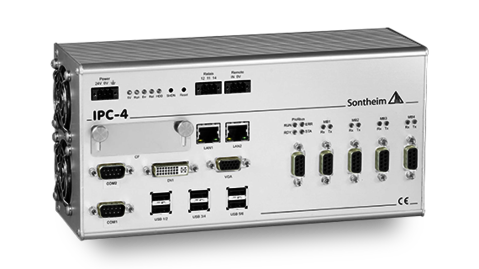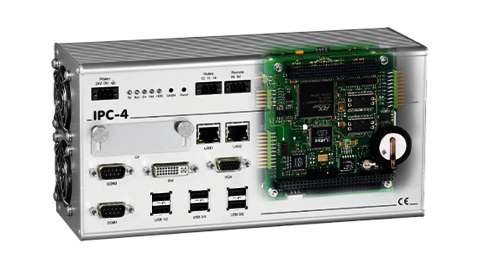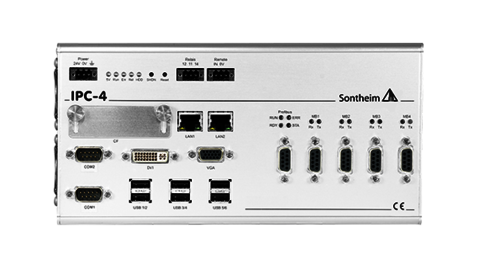 The latest IPC clearly sets itself apart from the competition with its scalable scope of per­for­mance. Both com­pu­ting power and the type and num­ber of inter­faces offer many pos­si­bil­i­ties for in­di­vi­dual adaptation
Significantly increased performance
Scalable power
Additional interfaces easily integrated
All interfaces accessible from the front
Very good performance even in harsh environments
Suitable for industrial use due to integrated power supply and fan
Scalable performance for maximum flexi­bil­ity
The clock frequencies currently range from 600 MHz with an Intel Celeron M up to 2× 2.16 GHz with an Intel Core 2 Duo. Depending on the board used, up to 4 GB DDR RAM are available; this means that even com­pu­ta­tio­nally in­ten­sive tasks can be per­form­ed effort­less­ly. An Intel ATOM proces­sor can be used as a power-saving variant.
Made for rough environments
The SATA hard disks used are approved for 24/7 continuous operation and are optionally avail­able with an extended temperature range. In very harsh en­vir­on­ments, solid state disks (SSD) without any ro­ta­ting parts can also be in­stal­led to gua­ran­tee maximum oper­­a­tional reliability even in very demanding applications.
Numerous standard interfaces in compact design
The IPC-4 has six USB 2.0, four Gigabit Ether­net(10/100/1000 BaseT), two serial inter­faces, one DVI- and one VGA-connector.
Additionally a CF slot is implemented. The high in­dus­tri­al suitability is also reflected in the ar­range­ment of the connections. Cabling is only found on the front panel. The side panels are re­serv­ed for the fans and air outlets. Cooling fins are located at the top and bot­tom for maximum performance.
Left = standard, right = individuality
The modular design allows customer-specific ex­tens­ions depending on the type of app­li­ca­tion. With the IPC-4 this is realized with the help of PCI104 and PC104+ cards. This makes the IPC-4 a spec­ia­list for a wide range of applications: CAN, FireWire, digital and analog inputs and outputs, frame grabbers and many other functions.
32 KB battery buffered ZERO-RAM
Variables can be temporarily stored in this RAM during runtime so that they are still avail­able after a system failure.
Hardware

Status LEDs

* please see the manual for further
information

5 V – LED illuminated when connected to power supply
Device ready for start/started*
Run – shows operating status of the IPC-4*
Err – Errors cause the error LED to blink*
Rel – LED is ilumintaed when relay adduct, turns off at
dropout (Pin 12, 11 and 14) *
HDD – shows the status of the internal HDD and the CF-card*
Buttons
SHDN – Start resp. automatic shutdown and power off, as long as ACPI is activated
Reset – Causes a warm boot
HDD
2.5" HDD (SATA or IDE up to 9.5 mm hight)
Support of periphery components via USB
CD-/DVD-ROM; CD-/DVD-RW; HDDs, USB-sticks, mouse and keyboard, other peripheral components
Certificates
EMC acc. to CE with EN 61000-6-4:2007, EN 55022:2006, EN 61000-6-2:2005,
EN 61000-4-2:1995 + A1:1998 + A2:2001, EN 61000-4-3:2006, EN 61000-4-4:2004,
EN 61000-4-5:2006, EN 61000-4-6:1996 + A1:2001 GL (on inquiry)
Dimensions (l×w×h)
244 mm (+10 mm minimum space to the left and right) × 121 mm × 95 mm (without connectors)
Housing
Compact aluminium case with integrated top hat rail (TS35)
Storage temperature
–20°C up to +65°C
Operating temperature
0°C up to +45°C, optional –20°C to +65°C (with automotive HDD or Industrial CF-card and active cooling)
Humidity
5 % – 95 % non-condensing
Power supply
24 V DC ± 20% (for standard versions)
24 V DC –25 % / +30 % (for GL-versions, German Lloyd)
Power supply for automotive area available on enquiry
Power consumption at 24 V DC (without external periphery)
Max. power consumption 1.0 to 2.0
Start-up current 2.5 to 4.5 A
Power adaptor (integrated)
ATX – compatible, Wake-up via LAN supported
Interfaces
Power/Watchdog
1× power supply, 1× relay, 1× remote
VGA
Depending on COM Express module (see CPU types)
DVI
1× DVI (resolution 640×480 up to 1600×1200, depending on display)
CF
CF-card acc. to specification 4.1 (CF UDMA Mode 0–4, PIO Mode 0–6)
USB flash memory
Internal slot for DiskonModule flash memory via USB 2.0
Ethernet
LAN1 Gigabit ethernet, Realtek RTL8111 10/100/1000 BaseT
LAN2 Intel 82573L 10/100/1000 BaseT interface via PCIexpress lane
USB
6× USB 1.1/2.0 up to 480 Mbit/s, power output 500 mA each
Serial interfaces
2× standard RS232 (with all handshake-signals), galvanic isolation optional (up to 2 kV)
PCI104 or PC104+
2× PCI104 or PC104+ slots for customer-specific interfaces
Optional PC104+ cards
CAN bus
FireWire
Serial interfaces (RS232/RS485/RS422)
Profibus
Framegrabber
Digital/analog inputs and outputs
Customer-specific functions
CPU Versions
600 MHz
1.5 GHz
2× 2.16 GHz
CPU
Intel Celeron M 600 MHz, ULV, 512 KB Cache, FSB 400 MHz
Intel Celeron M 370 1.5 GHz, 1 MB Cache, FSB 400 MHz
Intel Core 2 Duo T7400, 2.16 GHz, (4M Cache, 667 MHz FSB, 65 nm), socket mPGA479M
RAM
SO-DIMM DDR2 DDR533/ PC4200 up to 2 GB
2 socket, SO-DIMM DDR2 667/PC5300 up to 4 GB, 3 GB usable
Chipset
Graphics & memory controller hub: Intel 915GME
IO controller hub: Intel 82801FBM (ICH6-M)
Graphics & memory controller hub: Intel 945GME
IO controller hub: Intel 82801GHM (ICH7M-DH)
VGA resolution
Up to 2048×1536 (75 Hz)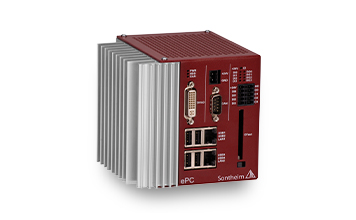 The ePC is ideally eq­uip­ped for all tasks re­la­ted to con­trol tech­nol­ogy. Ef­fic­ient, pas­sive­ly cool­ed and inte­grated IOs.
Link2Go: Extension modules can be attached without adapting the ePC
Numerous interfaces like CAN, Ethernet, IOs, CFast, DVI and USB
Full metal housing for optimum EMC protection (IP20)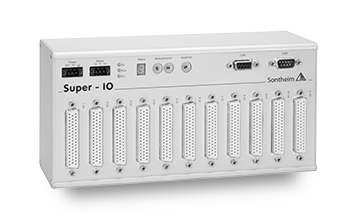 The IO modules allow a customized design for a wide range of CAN net­works. The close and flexible data com­mu­ni­ca­tion en­sures an ef­fic­ient and future-proof system.
Modules with analog or digital IOs
Galv. isolated CAN according to ISO 11898
Safety features for high running safety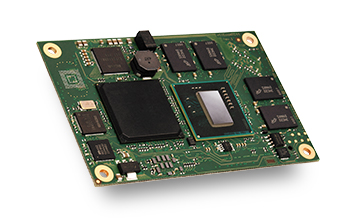 The customized em­bed­ded sys­tems have scal­able per­for­mance for mo­bile and net­work­ed sol­u­tions – even in harsh en­vir­on­ments thanks to an ex­tend­able temp­er­ature range.
Numerous interfaces, e.g. CAN, USB, PCIe
Onboard 10/100/1000 Mbit LAN
Intel Atom processor, Freescale i.MX6