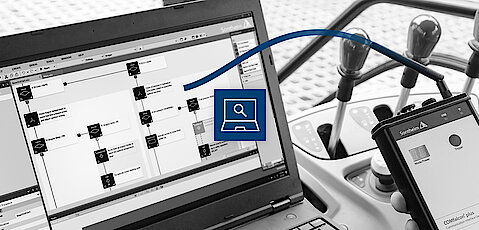 We offer OEMs an integrated diagnostic portfolio based on the latest industry stan­dards such as ODX (ISO 22901-1) and OTX (ISO 13209) as well as an MCD-3D server. Our products are extremely high-performance and platform-independent. Diagnosis is there­fore possible on a PC, laptop, mobile device or em­bed­ded direc­tly in the vehicle or in the cloud.
This allows a wide range of development, service and maintenance applications to be covered, such as flash tools, end-of-line (EoL) programming and diagnostic software gen­er­ation. With our VCI port­folio, we also supply the interface to the vehicle and are happy to adapt our existing products to your specific requirements.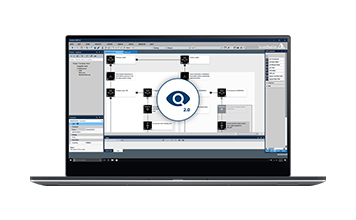 Modular diagnostic tool of the next generation for creating complex dia­gnos­tic app­licat­ions in the vehicle sector. Based on ODX and OTX standard, as well as an MCD-3D server.
ODX 2.2.1 according to ISO 22901-1
OTX according to ISO 13209
MCD-3D Server
Multi-platform support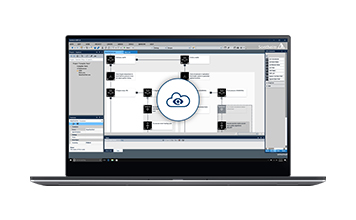 The MDT Service Cloud enables an interactive da­ta exchange of your dia­gnos­tic app­licat­ion at any time and from any location worldwide.
Easy data exchange of your application
Mngt. of session logs, HEX files, reports, etc.
HTTPS logging and SSL/TLS encryption
Direct connection to the ERP system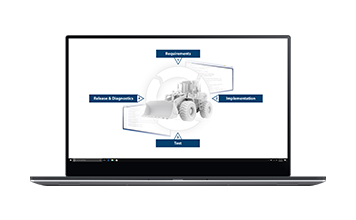 The latest generation of the Communication Life­cycle Man­ager en­ables all vehicle data manage­ment in one tool.
Web-based
ODX 2.2.0 support
Management of all fieldbus-based data, from specification to release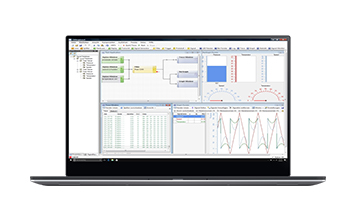 Do not waste any time in CAN bus diagnostics and benefit from the modular software for re­cord­ing, process­ing, dis­play­ing and send­ing CAN data.
Receive, edit, send and abstract
J1939 and CANopen protocol support
Import and export of signal databases
Modular structure with expansion options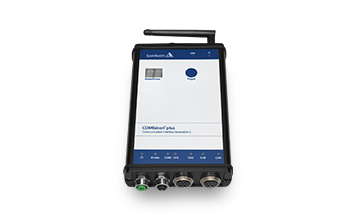 Extremely high-perfor­mance ve­hicle com­muni­cation inter­faces for all types of develop­ment, product­ion and service applications.
COMfalcon® with 4× CAN, WLAN, etc
ISOfox with ISOBUS acc. to ISO 11783
CANfox® with 1× CAN and RS232 interface
Multi-thread API for your own applications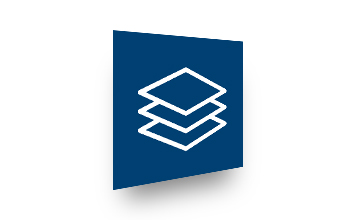 High-performance and exactly build for you. The modular structure guarantees a quick and easy integration.
UDS stack according to ISO 14229
Diagnostic Event Manager for UDS and J1939
DOIP stack according to ISO 13400
Flashbootloader according to ISO 25119 SRL-2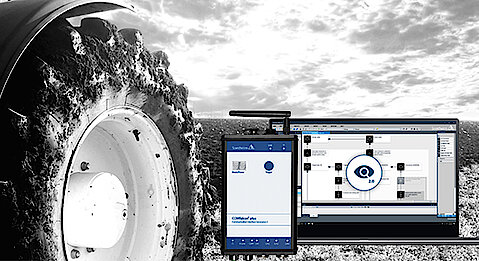 Based on the latest standards, we have developed a diagnostic system including a service case and VCI for a large agricultural manufacturer… more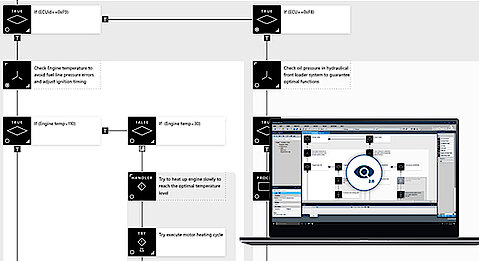 In cooperation with several major mobile machinery OEMs, we have continued the success story of our MDT® (Modular Diagnostic Tool) and developed the next generation… more