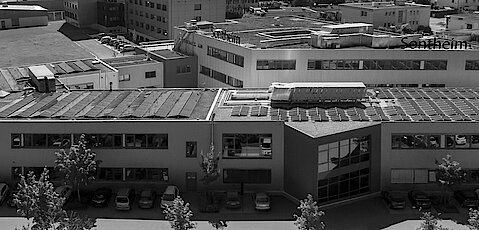 Sontheim Industrie Elektronik GmbH
For 25 years, our customers worldwide have been receiving a wide range of hardware and software com­po­nents as well as ser­vices in auto­ma­tion and dia­gnos­tic tech­nol­ogy. Sontheim stands for tech­ni­cal­ly out­stan­ding products, very close cus­tomer sup­port and the com­bi­na­tion of in­di­vi­dual com­po­nents to create a complete solution that is right for you. We offer both stan­dar­dized and customer-­specific pro­ducts, as well as pro­ducts tail­ored to your needs.
Our project teams support you world­wide, from the devel­op­ment phase to in­te­gra­tion and sup­port. We apply our know-how in the field of field­bus tech­nol­ogy in various branches of the auto­mation and auto­motive in­dustry, thus cover­ing a wide range of app­li­ca­tions. Our focus is especial­ly on CAN, EtherCAT, PROFIBUS and the pro­to­cols used in the auto­motive sector.
Get to know more about Sontheim. In addition to our history, you will find in­for­mation about cer­ti­fi­ca­tions and member­ships.
Current topics and dates around Sontheim. In addition to the news you will find trade fair and congress participations.
Have a look at applications of our systems. You will find examples of automation, diagnostics and connectivity.