The MDT® Service Cloud enables interactive data exchange of your dia­gnos­tic app­li­ca­tion at any time and from any lo­ca­tion worldwide
Easy data exchange of your diagnostic application (Up- and Downloads)
Administration of session logs, vehicle file information, HEX files, reports, etc.
Server hosting included
High data security through HTTPS logging and SSL/TLS encryption
Direct connection to an ERP system
Fast data exchange and update tool
The MDT® Service Cloud enables an save exchange of your diagnostic application. It has been integrated into the Modular Dia­gnos­tic Tool (MDT®) for even easier and more ef­fec­tive dia­gnos­tics. An up­date tool allows you to down­load and install up­dates to the diagnostic app­li­ca­tion. Data can also be uploaded or down­loa­ded from the dia­gnos­tic application. Thus, for example, session logs, vehicle file information, reports, HEX files, etc. can be easily loaded or saved in the cloud. The data formats and contents to be transferred are freely definable.
Automated interface
The MDT® Service Cloud is a prefabricated system and can be directly linked to the re­spec­tive company's internal ERP system and adapted and integrated to the customer's re­quire­ments. The maintenance effort is thus sig­nif­i­can­tly reduced and all data exchange and updates can be man­aged directly via the ERP system.
This simplifies the administrative effort and en­ables, among other things, centrally con­trol­led license management and automated processes. In addition, the administration of diagnostic information can also be done manually via an FTP server.

High data security
The safe way to the Internet can only be via a secure and authenticated connection. For this reason, the MDT Service Cloud from Sontheim relies on HTTPS logging and encrypted data transmission using SSL/TLS certificates. The digital certificate ensures the trustworthiness of the server and the connection. In addition to the en­cryp­tion, the client is also au­then­ti­ca­ted to prevent access by third parties.
Server hosting
Sontheim offers server hosting and therefore there is no further effort for the user of the MDT Service Cloud. This infra­struc­ture can also be used lo­cal­ly or in-­house to ex­change and manage data, for example from test benches or line de­pro­gram­ming.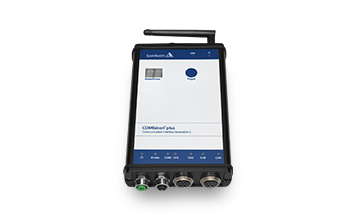 High-performance Ve­hi­cle Com­mu­ni­ca­tion In­ter­faces for de­vel­op­ment, pro­duc­tion and ser­vice app­li­ca­tions in the auto­mo­tive sector.
Up to 6× CAN interface
WLAN, LAN, Bluetooth, USB, ...
LIN, RS232, RS485, ...
With logging function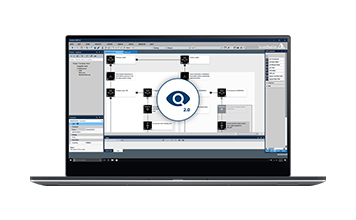 Modular authoring sys­tem for the cre­a­tion of complex dia­gnos­tic app­li­ca­tions in the auto­motive sector. Based on ODX and OTX stan­dard and an MCD-3D server.
ODX support according to ISO 22901-1
OTX support according to ISO 13209
MCD-3D Server
Platform independent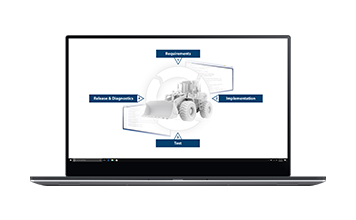 The latest generation of the Communication Life­cycle Man­ager en­ables the entire ve­hicle data man­age­ment based on ODX in just one tool.
Mgmt. of all fieldbus-based data
Web-based tool
ODX 2.2.0 support according to ISO 22901-1
Automatic code generation