Low-cost IoT gateway with CAN in­ter­face and J1939 protocol sup­port
1× CAN interface acc. to ISO 11898 with J1939 Protocol Support
2G/LTE
FOTA (Flash-over-the-air)
Protection class IP67
Interfaces and mobile communication
The new COMhawk® xt light has one CAN interface with J1939 protocol support. A 2G/LTE mobile radio connection is a­vail­able for wire­less data ex­change. This can be used to run FOTA app­li­ca­tions, which can be man­aged by our IoT Device Manager.
Wide range of applications
COMhawk® xt light can be used in various applications of mobile machines, but also in sta­tio­nary machines. From a simple IoT gate­way, which transmits the recorded operating data wirelessly, to a central communication, telemetry and diagnostic gateway, the range of applications is wide. The extended temperature range from –30°C to +70°C and the compact housing with IP67 pro­tec­tion guarantee com­pre­hen­sive pro­tec­tion. The embedded operating system also offers a simple and optimal basis for creating OEM applications without increased effort and costs.
| | |
| --- | --- |
| CPU | 32-bit microcontroller |
| CAN | 1× CAN interface acc. to ISO 11898 |
| Further protocols | J1939 |
| 2G/LTE | GSM/GPRS/EDGE/LTE |
| Antenna connection | internal |
| Housing | IP67 |
| Dimensions (l×w×h) | approx. 120 mm × 111 mm × 34 mm |
| Weight | 260 g |
| Operating temperature | –30°C up to +70°C (higher temperature class on request) |
| Storage temperature | –40°C up to +85°C |
| Power supply | 6–32 V DC |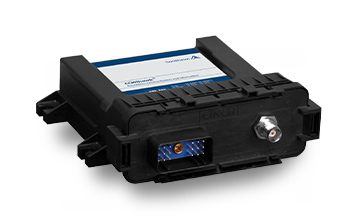 Communication module with three CAN in­ter­faces. Use as telemetry and dia­gnos­tic mo­dule as well as gate­way, data server and data log­ger in harsh en­vir­on­ments.
Powerful 32-bit microcontroller
3× CAN acc. to ISO 11898 (opt. 4× CAN)
1× WLAN acc. to IEEE 802.11 b/g/n
Linux operating system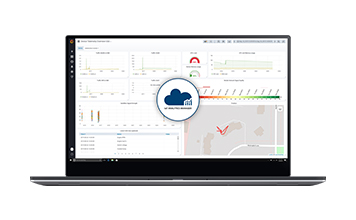 Cloud-based tool for data vi­su­ali­za­tion and analysis of your ve­hi­cles in the field.
Analysis and evaluation charts
Live-Data Monitoring
Visualization of device and vehicle data
Drag-and-Drop Functionality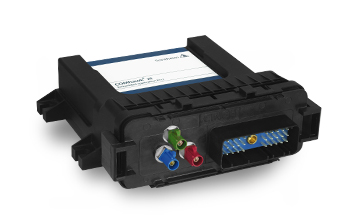 Next generation em­bed­ded app­li­ca­tion ECU with up to four CAN inter­faces. Use as te­le­me­try and dia­gnos­tic module as well as gate­way, data ser­ver and data logger.
Powerful ARM Cortex-A9 processor
2× CAN acc. to ISO 11898 (opt. 4× CAN)
2G/LTE
Linux operating system