CIN – CAN-Interface & Ethernet-Bridge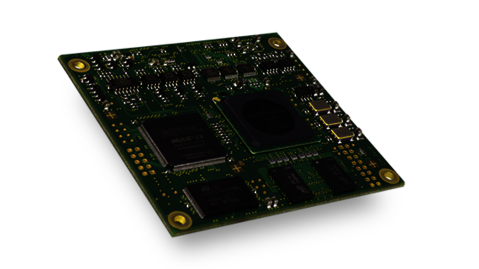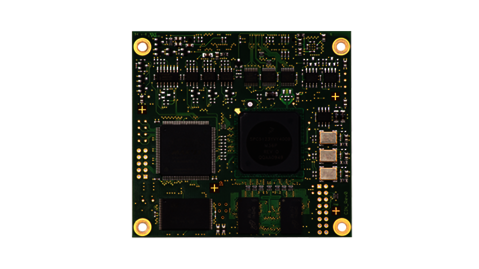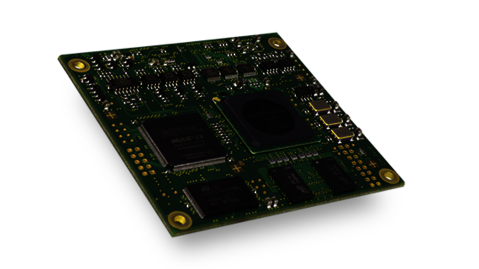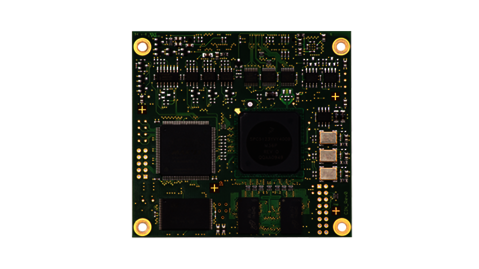 Board variant of the Sontheim CAN adapter as a com­mu­ni­ca­tion so­lu­tion for in­dus­trial sig­nal proces­sing app­li­ca­tions.
Freescale micro­controller
Wide range of interfaces
Can be used as a board solution or as a communication centre in the Diag-Box
Internal flash and RAM memory
Also suitable for harsh environments due to increased temperature range
Extensive software support
Interfaces
In addition to a total of four CAN interfaces according to ISO 11898, the CIN has two single-wire CAN channels and eight digital inputs and outputs each. In addition, Ethernet and I²C are integrated for the control of peripheral components. Due to the extremely compact design, the CIN can be mounted as a piggyback variant on a customer-specific circuit board. Ultimately it is also possible to use the device as a gateway/bridge for CAN to Ethernet.
Level measurement
This feature makes it possible to read in the CAN levels analogously and thus, for example, to carry out fault diagnosis on a vehicle or machine. It is especially important when data is lost from the network, which can be caused by short circuits, for example.
Error frame detection
With this feature the CIN is able to take over debugging and diagnosis in a CAN network. The interface has its own logic that detects error frames and counts them in an internal memory. This allows sporadic errors, such as the corruption of messages by a station in the network, to be detected.
CPU
Freescale MPC 512x
RAM
32 MB, optionally 64 and 128 MB available
Flash
16 MB
Ethernet/PHY
10/100 Mbit/s
CAN
4× CAN transceivers, 1st transceiver with wake-on-CAN function
Bus termination: 120Ω, optionally mounted on circuit board
Diagnosis: Error frame detection on separate FPGA for all channels
Diagnosis: Analog level measurement with simultaneous measurement of CAN high and CAN low
CAN channels are not galvanically isolated
Digital input
8×, power supply 3.3 V
Digital output
8×, power supply 3.3 V, 10 mA
Single wire CAN
2×
I²C
1×
Assembly
Customized circuit board solution or Diag-Box
Software support
CANexplorer 4, MDT, ODX-Editor, SiECA132 MT API and others on request
Operating temperature
–20°C up to +85°C
Storage temperature
–40°C up to +85°C
Power supply
+UBat (12 V or 24 V), +3.3 V, 5 V
More
Can also be used as CAN-to-Ethernet bridge/gateway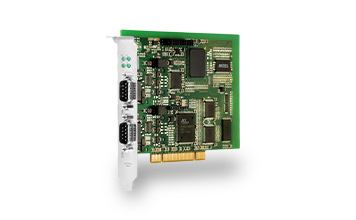 The PowerCAN-PCI is a high-­performance board for control­ling CAN net­works with two CAN chan­nels. It can be in­stal­led in desk­top PCs and in­dus­trial PCs with PCI slot.
PC operates as CANopen manager
Transmission performance of 1 Mbit/s at 90% bus load
Freescale Coldfire with 32 MHz clock frequency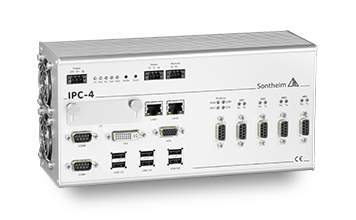 The IPC-4 is suitable for various tasks in auto­ma­tion tech­nol­ogy. More in­di­vi­du­ali­ty and more per­for­mance.
Computing power up to 2.16 GHz
Very good performance even in harsh environments
Suitable for industrial use due to integrated power supply and fan
All interfaces accessible from the front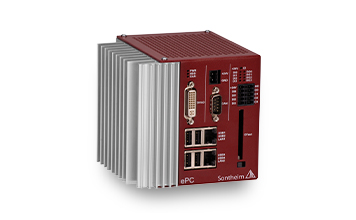 The ePC is ideally eq­uip­ped for all tasks re­la­ted to con­trol tech­nol­ogy. Ef­fic­ient, pas­sive­ly cool­ed and inte­grated IOs.
Link2Go: Extension modules can be attached without adapting the ePC
Numerous interfaces like CAN, Ethernet, IOs, CFast, DVI and USB
Full metal housing for optimum EMC protection (IP20)