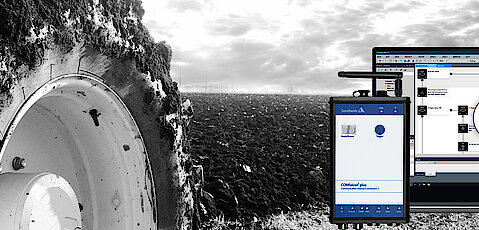 Company

>

Development of a diagnostic tool
Development of a diagnostic tool – including a service case with VCI and customer-specific diagnostic cable
In the agricultural sector, manufacturers have a large number of variants and numerous vehicle models for which they must provide the corresponding diagnostics in the field. Different interfaces to the vehicle as well as different protocols and fieldbuses have to be taken into account and must be made available to the service workshops in the diagnostic solution accordingly.
To standardize the tools, we have developed a modular diagnostic tool for a leading agricultural vehicle manufacturer. This is based on the latest standards and enables cross-brand diagnosis of all vehicles. In addition, Sontheim Industrie Elektronik GmbH supplies the appropriate VCI (Vehicle Communication Interface) including a wide range of adapter cables to connect to all vehicle types without any problems. All these tools are delivered to the OEM in a robust and individually labeled service case.
ISOBUS, CAN, K-Line and J1939 are just a few of the fieldbuses and protocols that a diagnostic tool must interpret in order to access a wide variety of vehicle models. In addition, the physical interface is a further obstacle on the way to target-oriented diagnostics. With Sontheim's service case, which is provided to the OEM, he can equip his workshops with the all-in-one package. This enables a holistic diagnosis of all vehicle variations on the market. The manufacturer thus has only one supplier for all hardware and software, including production and packaging of its system solution. The OEM can rely on the latest diagnostic standards. This enables rapid integration of new vehicle models into the diagnostic tool with minimal development effort.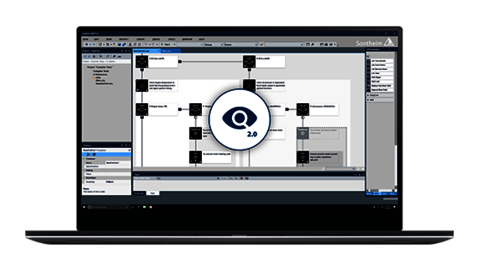 Sontheim Industrie Elektronik GmbH offers the diagnostic system solution from a single source, including production and aftersales support. The partner workshops can handle all vehicle variants with a central service case.
This contains the diagnostic software, the VCI, as well as the necessary cables to connect to older vehicles. The OEM thus offers its service workshops a secure plug and play solution.
Implemented and related products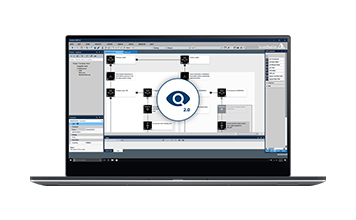 Modular authoring sys­tem for the cre­a­tion of complex dia­gnos­tic app­li­ca­tions in the auto­motive sector. Based on ODX and OTX stan­dard and an MCD-3D server.
ODX support according to ISO 22901-1
OTX support according to ISO 13209
MCD-3D Server
Platform independent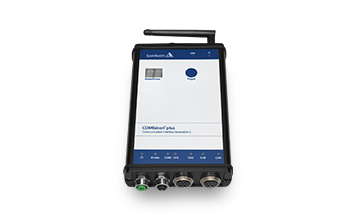 High-performance Ve­hi­cle Com­mu­ni­ca­tion In­ter­faces for de­vel­op­ment, pro­duc­tion and ser­vice app­li­ca­tions in the auto­mo­tive sector.
Up to 6× CAN interface
WLAN, LAN, Bluetooth, USB, ...
LIN, RS232, RS485, ...
With logging function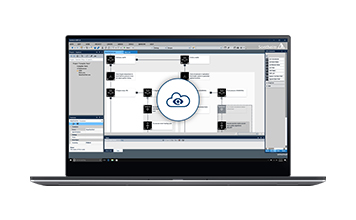 The MDT® Service Cloud enables in­ter­ac­tive data exchange of your dia­gnos­tic app­li­ca­tion at any time and from any lo­ca­tion world­wide.
Simple data exchange
Administration of session logs, HEX files, etc.
HTTPS logging & SSL/TLS encryption
Direct ERP connection