Company

>

Development of an IoT gateway for industrial
Development of an IoT gateway for industrial applications
In 24/7 applications of industrial machines, it is important to be able to monitor the performance at all times and detect errors at an early stage. Thus failures can be quickly eliminated or even prevented. Exactly for this purpose we have developed a high-performance CAN gateway, which is installed in state-of-the-art automatic placement machines.
The gateway enables permanent monitoring of the machine fieldbus system and also allows measurements and diagnostic functions to be carried out as required. In addition, the module connects the machine data via Ethernet to the customer's local network. This enables a digital connection and IoT functionalities.
The CAN-to-Ethernet gateway serves as a diagnostic interface. It mediates between the machine automated by CAN fieldbuses and typically a control computer based on Intel architecture or a service laptop for mobile use. The gateway offers four CAN interfaces, which are galvanically isolated from each other. An Ethernet connection for data transmission is integrated as an interface for a higher-level computer or server infrastructure. An active resistance measurement is also implemented for CANbus monitoring. The analysis of layer-7 protocols – such as CANopen – is made possible together with the software packages offered by Sontheim Industrie Elektronik GmbH – such as CANexplorer 4.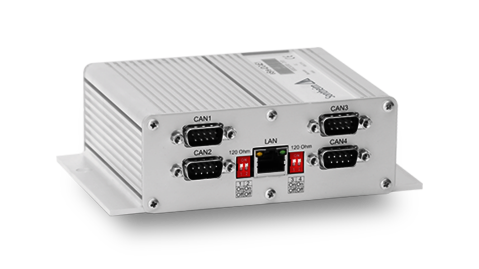 The very reliable CAN gateway has a high MTBF and diagnosable CAN channels. This enables extremely fast and reliable monitoring of all machine data and connection to the local network.
Supporting software solutions, such as CANexplorer 4, are used to analyze the CAN data and for simple graphical evaluation. These factors, supplemented by the already integrated SiECA132 MT API, ensure simple and user-friendly integration and application.
Implemented and related products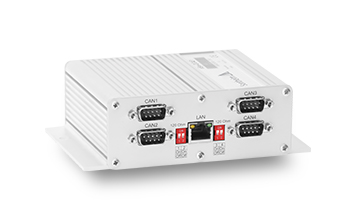 CAN-to-Ethernet gate­way with 4 CAN inter­faces ac­cor­ding to ISO 11898 and inte­gra­ted dia­gnostic.
Powerful 32-bit micro­controller
1× Ethernet, 10/100 Mbit/s
Active resistance meas­ure­ment
Robust aluminium housing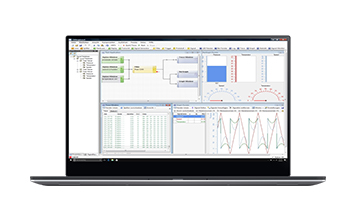 Don't lose any time during CAN bus diagnostics and benefit from the modular software for acquisition, processing, display and transmission of CAN data.
Fieldbus analysis tool
User-defined measurement setups
Receive, process, send and abstract
J1939 and CANopen protocol support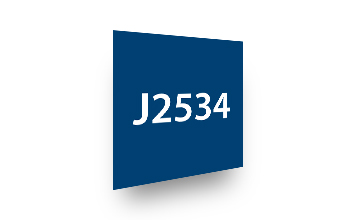 The standard (PassThru API) forms the uni­form com­mu­ni­ca­tion ba­sis for the re­pro­gram­ming of con­trol units in the vehicle.
Standardized driver for Sontheim interfaces
Uniform programming interface
Execution of customer-specific J2534 applications