The new high-end VCI with Linux operating system and IoT functionality thanks to mobile data transmission.
4× independent CAN interfaces
LTE/2G
WLAN/LAN interface
Bluetooth interface (optional)
BroadR-Reach (optional)
Data logging, scripting, CAN
Optionally with GNSS
Housing with integrated bumper and protection class IP44
The Vehicle Communication Interface – New standards in the service sector
COMfalcon® IoT combines the robustness of our proven interfaces with the latest interfaces and features. Thanks to modern LTE (2G fallback) com­munication, you can transmit data at any time and from anywhere. Remote diagnostics or even flash-over-the-air app­lications, such as on an integrated on-board telemetry are thus possible at any time, even in the hand­held area. Other wire­less interfaces include WLAN and Bluetooth 5.0 LE to establish a connection to a diagnostic device. In addition, the device also has a LAN interface and a BroadR-Reach interface for broad­band data exchange. The VCI can be connected to a vehicle via four independent CAN (CAN FD ready) channels.
Housing and status indicators
The COMfalcon® IoT has a robust IP44 housing with bumper as well as extremely stable heavy-duty connectors. A software configurable trigger function for easy and individual data recording is also integrated. Thanks to its compact design and high shock resistance, COMfalcon® IoT can be used in various areas of the automotive industry. Two multicolor LED bars and an LED status display always visualize the current status/error code of the device.

Customized cable harnesses
In addition to standard cable sets, customer-specific cable sets can be provided at any time. Via a 25 pin connector the VCI can be connected to a vehicle via the customized or standardized (OBD/ISO) interface.
Embedded diagnostics
Own embedded app­lications can be operated directly on the COMfalcon® IoT without the need for a third device (laptop or PC). This makes it possible, among other things, to create your own infor­mation such as flash routines or ECU descrip­tions and implement them on the VCI and thus access the CAN or file system, for example. OTX workflows and ODX descrip­tions can there­fore function out-of-the-box with the new COMfalcon® IoT. This makes app­lications possible in which the complete diagnostic appli­cation is located on the VCI and a popular LAN/WLAN-capable end device (WIN/MAC/Android) takes over the display. The embedded applications are portable and can be reused for future Sontheim VCI generations.
Controller and operating system
A powerful dual core controller, 500 MB of RAM and the inte­grated Linux operating system ensure maximum performance and flexi­bility. Data up to 64 GB can be stored on the integrated memory.
Further functionalities
Optionally, the Vehicle Communication Interface also features GNSS. This allows the current location to be recorded and trans­mitted worldwide. In addition, the IoT Device Manager provides the appro­priate cloud software. Whether for updates-over-the-air or fleet management tasks – the portal offers OEMs all the options for state-of-the-art analysis of all devices in the field.
CPU
32-bit microcontroller, Cortex-A9 (dual core)
RAM
512 MB DDR3
Memory
up to 64 GB
CAN
4× galvanically isolated CAN interfaces acc. to ISO 11898 (CAN FD capable)
Baud rates
50 Kbit/s up to 5 Mbit/s
CAN Port
4× on 25-pin D-Sub
BroadR-Reach
1× on 25-pin D-Sub
LAN
M12 4-pin female connector
10/100 Mbit LAN
WLAN
1× acc. to IEEE 802.11b, g, n (internal antenna)
Bluetooth
1× optional 2.1+EDR, Power Class 1.5, BLE 4.0 and ANT
Mobile communications
LTE
LEDs
LAN status LED (green and yellow)
WLAN/Bluetooth status LED (green and yellow)
4× CAN status LED (green and yellow)
Dimensions (l×w×h)
110 mm × 150 mm × 35 mm
Housing
Synthetic material, protection class IP44
Operating temperature
–40°C up to +60°C
Storage temperature
–40°C up to +85°C
Supply
via D-Sub 12 V – 24 V
via round pole 12 V stabilised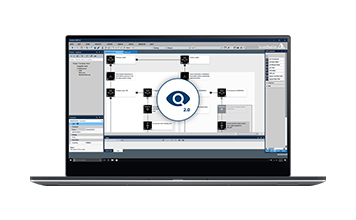 Modular authoring sys­tem for the cre­a­tion of complex dia­gnos­tic app­li­ca­tions in the auto­motive sector. Based on ODX and OTX stan­dard and an MCD-3D server.
ODX support according to ISO 22901-1
OTX support according to ISO 13209
MCD-3D Server
Platform independent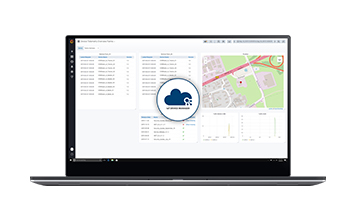 Cloud-based tool for simple and clear man­age­ment of your te­le­ma­tics units in the field.
Management of all telematic units
Live-Data Monitoring
Managing over-the-air-updates
Drag-and-Drop Functionality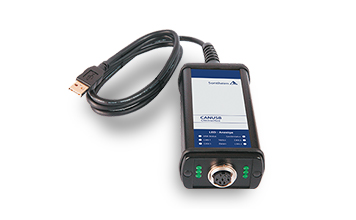 CAN Interface with one or two galvanically iso­lated CAN interfaces on USB 2.0. with in­te­gra­ted dia­gnos­tic func­tions.
1× or 2× CAN interface acc. to ISO 11898
1× USB 2.0
Opt. with level measurement
Opt. with error frame detection