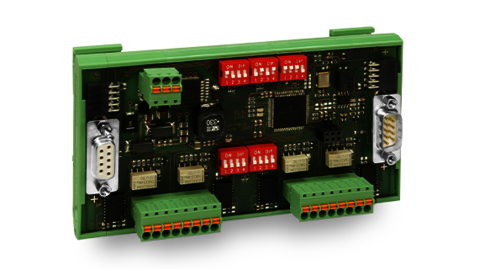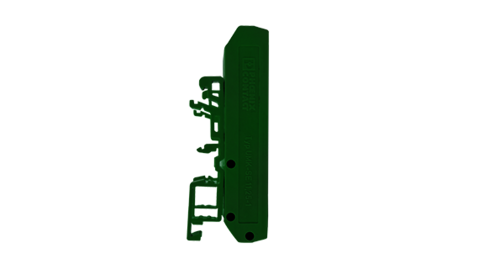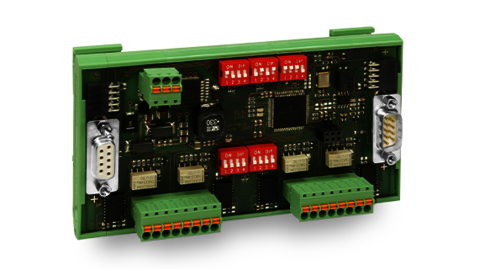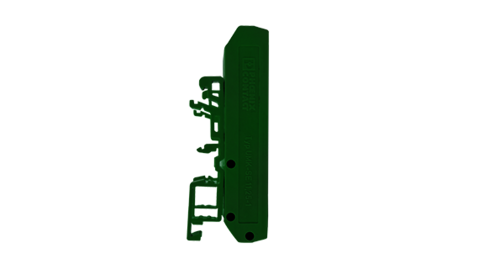 Module for measuring tem­per­a­tures for up to eight sen­sors with a coup­ling of 4-wire and 2-wire technology
CANopen acc. to CiA Draft Standard DS 301 and 401
CAN baud rate up to 1 Mbit/s
Small dimensions
Free choice of connection technology (4-wire/2-wire) and resistance sensors (PT100/PT1000)
Up to 8 measuring sensors per module
Simple top hat rail mounting
Microcontroller und CAN interface
With the powerful STAR 12 microcontroller, the sensors are recorded and the CAN pro­to­col is processed.
Furthermore, the module is able to carry out control functions via additional modules with a PWM/IO interface directly connected to the controller. The integrated CAN interface in ac­cor­dance with CANopen (DS 301 and 401) allows flexible use at different points and po­si­tions in the production process. It is de­signed according to ISO 11898.
LEDs and switches
The TM-PT100/1000-L has different LEDs for displaying the device status. The con­fi­gu­ration of the module address and baud rate is done easily and safely via DIP switches on the front of the module. Ac­cor­ding to CiA definition a baud rate of up to 1 Mbit/s can be set. In addition, the con­nec­tion tech­nol­ogy can be conveniently selected via DIP switch.
Hardware
CPU
16-bit microcontroller
CAN
1× CAN interface acc. to ISO 11898, galv. isolated,
connection with D-Sub9 plug and socket (bridged),
assignment acc. to DIN 41652
CAN protocol
DS 301 and 401
Number of modules/bus
127
Setting
of module address via 2 DIP switches
of baud rate via DIP switch
Resistance sensor selection via DIP switch
Selection of the connection technology via DIP switch
Connection system
Rigid lines 0.20 – 1.50 mm²
Flexible lines 0.20 – 1.50 mm²
Connection type
Spring connection and gold contacts
Connection technology
Optional 4-wire and/or 2-wire
Operating system display
1× LED green for operating mode (run)
1× LED red for error status (err)
1× LED green for VCC
Dimensions (l×w×h)
137 mm × 77 mm × 37 mm
Weight
140 g without clamps
Type of installation
Top hat rail
Storage temperature
–30°C up to +70°C
Operating temperature
0°C up to +60°C
(extended temperature range is optionally available)
Humidity
90 % non-condensing
Confirmity to EMC requirements
EN 61000-6-4 and EN 61000-6-2 (Industrial sector)
Supply voltage (VB)
12 V DC up to 30 V DC
Power consumption
30 mA
All in- and outputs active, including LEDs
350 mA
32 digital outputs
Galv. isolated CAN interface acc. to ISO 11898
IP20, EMC requirements acc. to CE
16 digital in- and outputs
Short-circuit proof outputs
CAN interface acc. to ISO 11898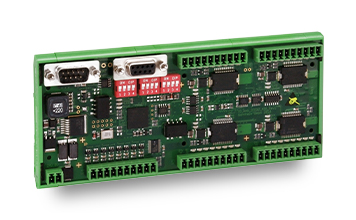 24 V or 12 V high-per­for­mance module with each 0 – 32 con­fi­gur­able dig­i­tal in- and outputs and 8 an­alog inputs.
0 – 32 configurable digital in- and outputs
8 analog inputs
Galv. isolated CAN interface acc. to ISO 11898