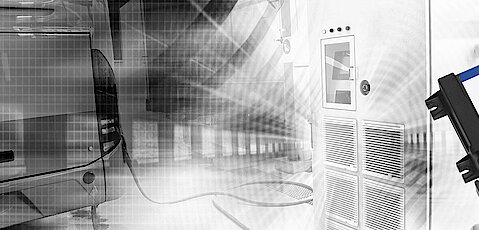 Company

>

COMhawk® xt – University Kempten
Development of an analysis tool for fleet optimization
The topics surrounding the future of public transport are increasingly revolve around alternative scenarios to current fleet management and electric mobility. Electric buses make an important contribution to sustainable mobility. They reduce emissions that are harmful to the climate and health and create bundling effects. The European Union's "Clean Vehicles Directive" of 2019 changed the situation for public transport companies in a binding way.
According to this, a quarter of public buses must be low-emission or emission-free by 2025 – and a third by 2030. Bus fleet operators have to look at alternative drive technologies and adpot new approaches. This presents them with new challenges and factors that have not yet been taken into account. Currently, around 90 percent of traffic is powered by fossil fuels. In order to achieve the goals, changes and solutions must be designed and implemented immediately.
As a partner, Sontheim Industrie Elektronik GmbH supports the research project "OmniE – IKT Tool for System and Fleet Analysis for Electric Buses" of the University of Applied Sciences in Kempten, Germany. Within the project, COMhawk xt is used for fleet optimization. The module collects the data of the conventional buses, evaluates them and, based on the data material obtained, assesses which fleet members can potentially be replaced by electric buses. This is based on various measured values, such as movement profiles or the current number of passengers carried in the buses. These factors, supplemented by height information and environ­mental parameters, enable a more efficient design of the energy model.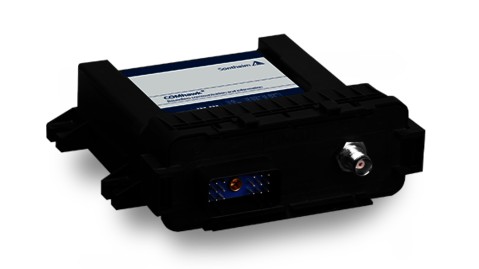 The analysis tool greatly facilitates the redesign of fleet management and the transition to electromobility for public transport companies. The organizational challenge as well as the costs can be calculated and make a changeover plannable.
This reduces the risk of inefficient investments while increasing acceptance of the technology. All in all, this creates greater security and greater willingness to implement for the investing company.
Implemented and related products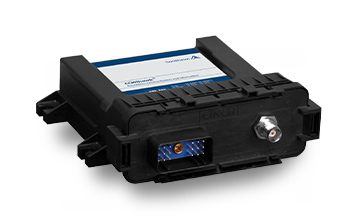 Communication module with three CAN in­ter­faces. Use as telemetry and dia­gnos­tic mo­dule as well as gate­way, data server and data log­ger in harsh en­vir­on­ments.
Powerful 32-bit microcontroller
3× CAN acc. to ISO 11898 (opt. 4× CAN)
1× WLAN acc. to IEEE 802.11 b/g/n
Linux operating system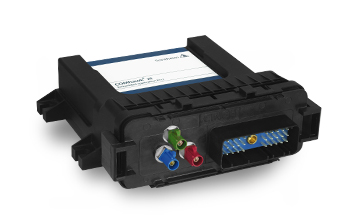 Next generation em­bed­ded app­li­ca­tion ECU with up to four CAN inter­faces. Use as te­le­me­try and dia­gnos­tic module as well as gate­way, data ser­ver and data logger.
Powerful ARM Cortex-A9 processor
2× CAN acc. to ISO 11898 (opt. 4× CAN)
2G/LTE
Linux operating system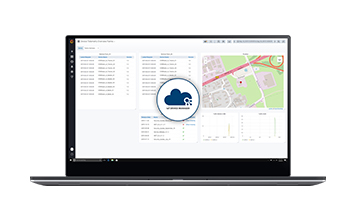 Cloud-based tool for simple and clear man­age­ment of your te­le­ma­tics units in the field.
Management of all telematic units
Live-Data Monitoring
Managing over-the-air-updates
Drag-and-Drop Functionality