Other

>

IGI16 Incremental-Encorder-Interface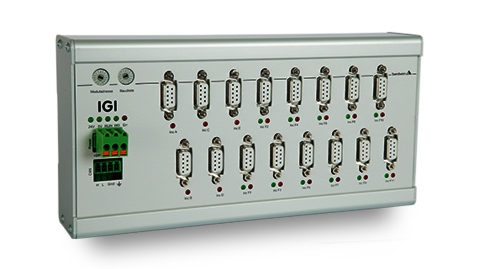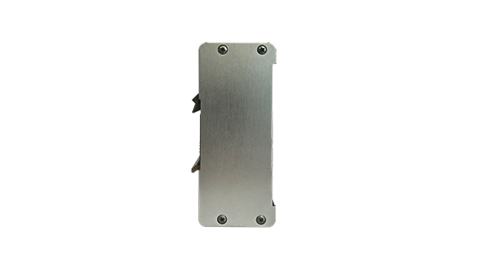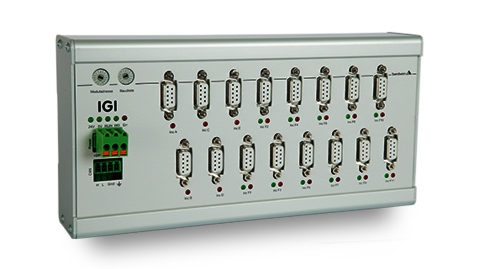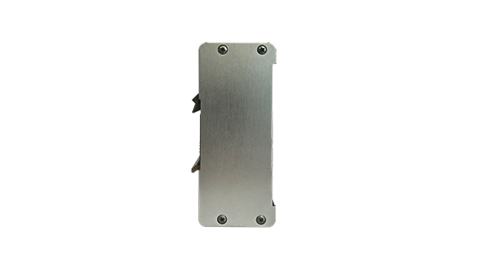 IGI16 Incremental-Encorder-Interface
Module for incremental encorder with a total of 16 inputs. It serves to detect position changes and is de­signed according to CiA spec­i­fi­ca­tion for use in CAN net­works
16 incremental encorder inputs with up to 32 bit resolution
CAN interface with 4-pole phoenix clamp
24 V DC supply with 3-pole phoenix clamp
Baud rate and module address configurable via HEX switch
Complies with the CANopen specification according to CiA
Housing
The aluminium module is extremely compact and offers the possibility of top hat rail mounting. All interfaces and switches for con­fi­gu­ra­tion are quickly and con­ve­nient­ly available on the front panel.
Incremental encorder
A total of 16 incremental encoder inputs are available for the con­nected sensors. Five of them are directly con­nected to counters. The sixth can optionally be switched to inputs D3 to D13. Inc A and B have a resolution of 32 bit, all others 16 bit. Each in­cre­men­tal encoder input works with a pulse qua­drup­ling and delivers 20000 pulses per revolution with a re­so­lu­tion of 5000 steps.
LEDs and switches
All inputs are indicated by an LED. In addition, the baud rate can be set and read at any time by means of a HEX switch.
Signal processing
In addition to the inputs, the IGI16 has a powerful microcontroller that handles the acquisition of the sensors and the CAN pro­to­col.
CAN interface
The integrated CAN interface enables flexible use at different points and positions in the production process. It is designed according to ISO 11898.
Hardware
CPU
16-bit microcontroller
CAN
1× interface acc. to ISO 11898, galv. isolated
Connection with 4-pole phoenix clamp or optionally with RJ45 plug
Setting
of baud rate via HEX switch
Connecton system
D-Sub9 plug
Dimensions (l×w×h)
241 mm × 120 mm × 48 mm
Weight
800 g
Protection class
IP20, EMC requirements according to CE
Storage temperature
–30°C up to +70°C
Operating temperature
0°C up to +60°C
Humidity
90 % non-condensing
Power supply
24 V DC ±20 %
Inputs
Number of inputs
16× for incremental encorder
Meter size
Inc A: 32 bit
Inc B: 32 bit
Inc C: 16 bit
Inc D1: 16 bit
Inc D2: 16 bit
Inc D3 up to D13: 16 bit multiplexed
Error mode
with watchdog error every 60 ms transmission of an error frame
Operating system display
LEDs (red) for short circuit on Inc side
LEDs (green) for multiplex-input
RUN-LED (green) for identifier-reception
ERROR-LED (red) for watchdogerror
24 V LED (green) for supply voltage