Development and integration of an explosion-proof terminal
In places where flammable products are manufactured, processed, transported or stored, safety and the highest quality are prerequisites for smooth operations. The range of ​​applications can be varied – above all, however, it is in chemical and petrochemical applications, in mining or in oil and gas production. To ensure a defined and consistently high level of safety, corresponding requirements have been developed in the form of laws, regulations and standards.
On this basis, Sontheim Industrie Elektronik GmbH has developed a portable/mobile PC-based terminal with touch display for a large mechanical engineering company. This was specially optimized and designed for use in potentially explosive atmospheres (ATEX standard). The terminal is used to control and monitor an entire automation system using wireless architecture (WLAN).
The solution was an explosion-proof, ruggedized 7" terminal for hazardous and industrial areas. The extremely compact solution is controlled via a touch display or eight buttons with haptic feedback. The closed system also convinces with its WLAN interface and enables wireless communication with the system to be operated. An integrated rechargeable battery, with a running time of up to eight hours, offers sufficient capacity even for intensive work processes. The Windows Embedded 7 operating system makes the system very flexible and allows for many applications.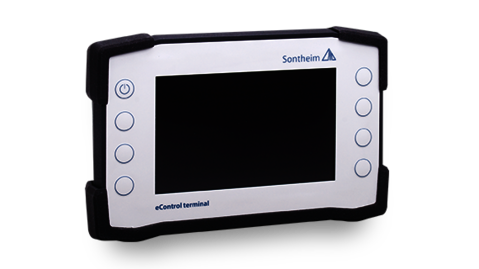 The module from Sontheim Industrie Elektronik GmbH is the first and to date only explosion-proof terminal with Windows embedded 7 and an Intel x86-based architecture.
The compact system complies with ATEX directive II 2G Ex ib IIB T4 Gb and enables machine communication via WLAN.
Implemented and related products
7'' touch display
Windows Embedded 7
Intel x86 architecture
Protection class IP54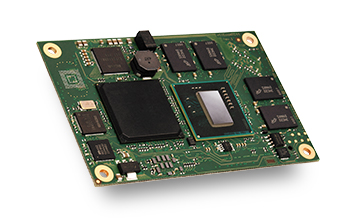 The extremely compact Computer-on-Module has an Intel Atom pro­ces­sor and various inter­faces. An extended tem­per­a­ture range all­ows the use in harsh environments.
6× USB 2.0
3× PCI Express
1× CAN interface acc. to ISO 11898
Onboard 10/100/1000 Mbit LAN
COM Express mini, Type 10